BIO WAVE Frequency Generator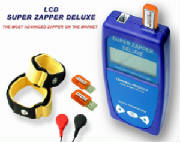 Imagine a world without disease!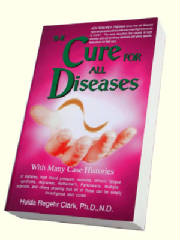 Bio Wave Generator Now Only $209.00
There are only two health concerns with people - parasites and pollutants. Kill the parasites with our

Full Gamma Bio-Wave Frequency Generator

with smart chip capability that target & kill the source (parasites)!

Smart keys are programed with the correct frequency, timing sequence, and voltage for a particular invader.

Program drivers are inserted in the bio-Wave. A push of a button. Session are usually an hour or so.

Bingo you've killed the enemy!

Everything is on a frequency except "small pox." There is no frequency for small pox. Programed Drivers are labeled per disease & body areas such as Kidneys, Cancer, Parkinson's, Macular Degeneration (Glaucoma), Joint Pain, HIV, Multiple Sclerosis, Asthma, Lungs, Arthritis, Herpes, Depression, Energy, Tumors, ALS, Seizures, Heart, Head, Hearing, Sinuses, Hepatitis, Alzheimer's, All Diseases!
Avoid and/or Cure Sexual Transmitted Diseases!
Work Your Way Off Medication!
No Side Effects! Feel Great! Imagine a World Without Diseases!
The immune system is pretty beefy which job is killing parasites and bacteria keeping you in your best health possible. Sometimes it needs a helping hand as the minerals which should be in food isn't there, we breathe polluted air, an eat polluted non-nutrional food, allowing parasites to enter your system.
The Bio Wave becomes your immune's system's best friend, like having an m16 in a war zone.
Easy to use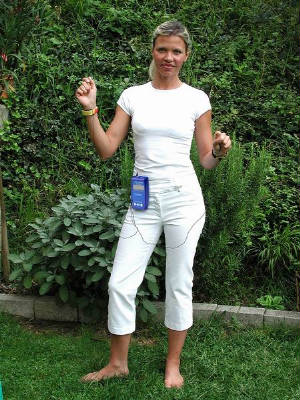 LCD Bio Wave Generator is the most advanced zapper on the market.
We kept the analogue heart to avoid any alteration to the wave required by Dr. Hulda Clark. Yet it comes with a number of features that give you more options than ever.
The functionality, on the other hand, remains simple. Changes from Super Zapper DeLuxe 2003:
LCD display shows frequency, program steps, voltage, battery charge, remaining time.
Programming software for Program Drivers and Smart Keys available!
Simpler handling, voltage can easily be changed.
Power consumption lowered again; unit uses only 2 instead of 3 batteries.
Delivered with both wrist bands as well as a pair of gel electrodes for sensitive skin.
Residual voltage of 0.25V now requested by Dr. Hulda Clark.
Durable Case