Contact us before purchasing.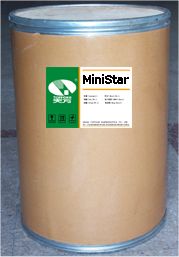 Sweet Wormwood Herb 4:1 Powdered Extract (Artemisia annua; Qing Hao) 25 kg (55 lbs): Q
MiniStar International Sweet Wormwood Herb 4:1 Powdered Extract (Artemisia annua; Qing Hao) 25 kg (55 lbs): Q
(Click to Enlarge)
Our Price: $879.75
Shipping Weight: 880.00 ounces
SKU: 289_25kg_Q
Quantity:


Qing Ho, better known in the West as sweet wormwood, is a traditional Chinese herbal medicine. An aromatic anti-bacterial plant, recent research has shown that it destroys malarial parasites, lowers fevers and checks bleeding.

It is often used in the Tropics as an affordable and effective anti-malarial.

The leaves are antiperiodic, antiseptic, digestive, febrifuge.

An infusion of the leaves is used internally to treat fevers, colds, diarrhoea etc.

Externally, the leaves are poulticed onto nose bleeds, boils and abscesses.

The plant contains artemisinin, this substance has proved to be a dramatically effective anti-malarial against multi-drug resistant Plasmodium spp. Clinical trials have shown it to be 90% effective and more successful than standard drugs. In a trial of 2000 patients, all were cured of the disease.

Ching-hao is an ingredient in a small number of well-known traditional formulas, most prepared as decoctions.
Botanical Name:
Artemisia annua
Format:
MiniStar International Incorporated is a manufacturer and distributor of a full-line of botanical extracts and specialty dietary supplement raw materials. With over 500 items in stock, MiniStar is capable of delivering many different varieties and potencies of herbal extract.

All MiniStar herbal extracts are produced by vertically integrating the process of growing the herb to final production of the herb into various potencies of herbal extracts. Most of the herbal extracts we offer are
kosher certified and are produced in a GMP compliant facility. All finished extract powders are painstakingly analyzed before a signed Certificate of Analysis is issued for each and every batch. To ensure the quality of the products MiniStar distributes, all herbal extracts are also randomly tested to guarantee potency.

All products are packed in 25 kg drums or MiniStar double-bagged plastic lined cartons.
Manufacturer - Click for Complete List:
MiniStar International
Kosher Info:
Kosher Certified
Customer Rating:
Click to Review This Product
Shipping Info:
In Stock! We do not list out of stock items. Quan Yin (Q) fulfillment center ships from California UPS to street addresses, and USPS to PO Boxes, Ground or Express. Quan Yin fulfillment center ships USPS Global Express EMS internationally. You will be given the Express option on checkout. You will get the tracking number as shipment confirmation to your email. .

In most cases, straight 4:1, 5:1, 10:1 herbal extracts are not as potent as % herbal extracts. We often refer to ratio type extracts as non-standardized, and % of active compound extracts as standardized extracts.
Disclaimer:
All information on this site is provided for informational purposes only. It should not be used to self-diagnose or personally treat any medical condition or disease or prescribe any medication. If you have a medical condition you are urged to contact your personal health care provider. Statements on this website have not necessarily been evaluated by the Food and Drug Administration, and are not intended to diagnose, treat, cure or prevent any disease.

Enter supporting content here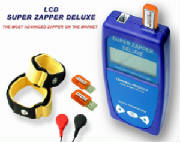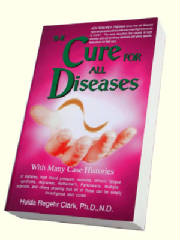 Colloidal Gold, Silver, Copper & Zinc
Immune Systems Builders
GOLD boosts, corrects and balances the body's neural system. GOLD opens neural pathways. GOLD regulates heart's natural pumping rhythm. GOLD boosts brain neural transmitters. GOLD works with glands. GOLD harmonizes the nervous system. GOLD is an important stabilizer of collagen GOLD strengthens libido. GOLD enhances brain function. GOLD increases IQ. GOLD enhances sexual function. GOLD acts on rheumatoid arthritis. GOLD assists relaxation and blood pressure control . GOLD has unequaled effects on physical and emotional health.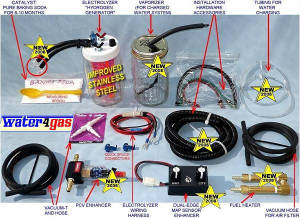 Search Engine Marketing & Optimization